Our Dogs
"Until one has loved an animal, part of their soul remains unawakened"….
GCH Von Wertz's Hoochie Coochie Hattie Von Marc
Hattie has been bred! Information on our Planned Litters page!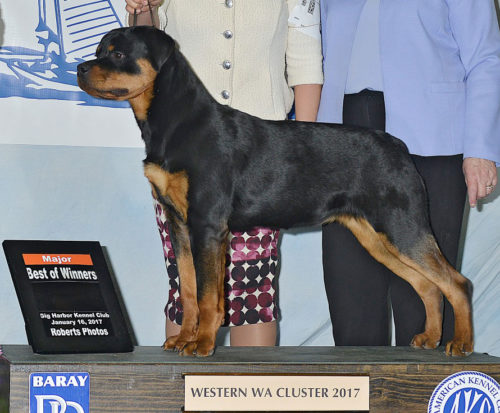 Hattie finished her Championship at 11 months of age with
3 four point majors and one three point major!

1st – 9-12 Puppy Bitches 2017 ARC National Specialty!
2nd – 9-12 Puppy Bitch Sweepstakes – 2017 ARC National Specialty!
Multi BIS/Multi BISS/GChP Big Beach's Rhumba Man
x
Ch. Von Marc's Bravo Brea von Wertz, RN, CW-SP, CW-SD
Whelped May 23, 2016 ~ Bred by Liz Wertz & Jim Fogle – Owned by Von Marc
RO-LPP55/5F-VPI – JLPP Clear     RO-77514E24F-VPI – Excellent
RO-ACA427/24F-VPI-ECHO     RO-EL11968F24-VPI
RO-EYE1548/24F-VPI     RO-DE1409/16F-VPI     RO-PA951/26F/P-VPI
---
Von Marc's Heidi Ho v  Rodsden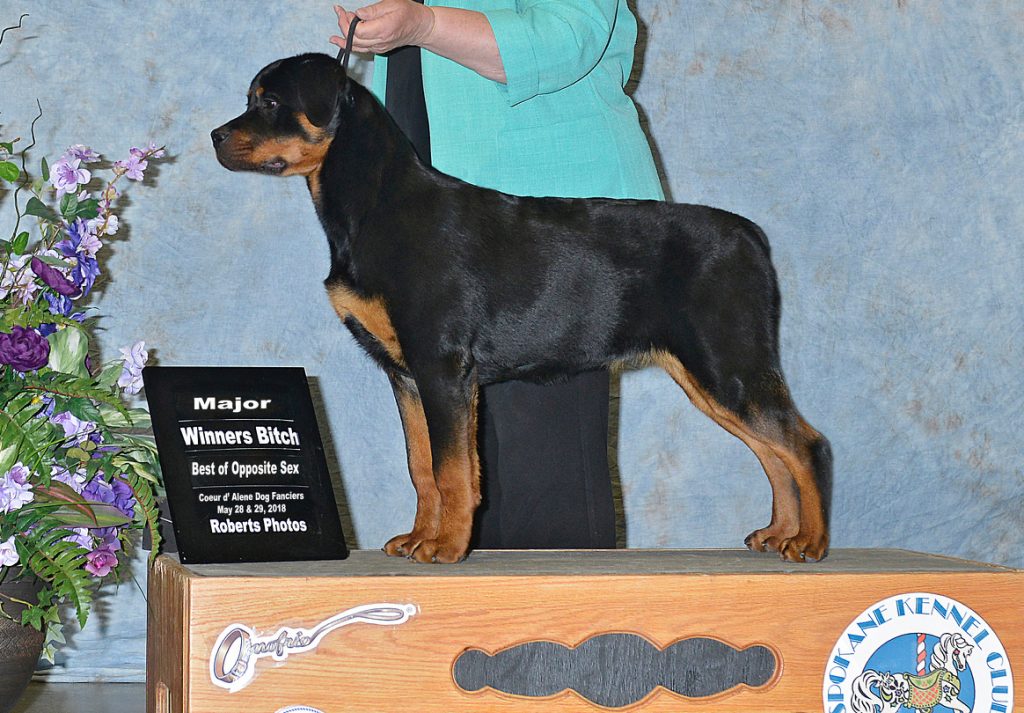 4 Point Major at 6 1/2 Months – May 29th!
Group 1 in 4-6 month puppy competition, April 2018!
Select GCH Chancellor Flyin' Fifth Battalion 'Benelli'
x
Von Marc's Each Moment Creates a Memory v Excel, CGC
Whelped November 13, 2017
Bred by Chandra Klem Halvcczak and Von Marc, Owned by Von Marc
RO-DE1569/6F-VPI     DDC #107959 Long Coat Gene Clear    RO-EYE1963/6F-VPI
OFA Prelims done at 6 months – Hips Good, Elbows Normal, heart clear

---
 CH. Von Marc's Swingin' Single for Highwood, RE, Rally HIT, CGC
("Toto")
ARC Bronze Producer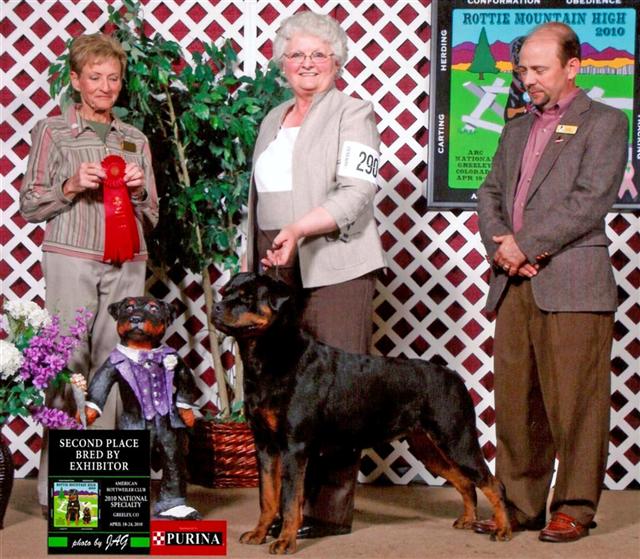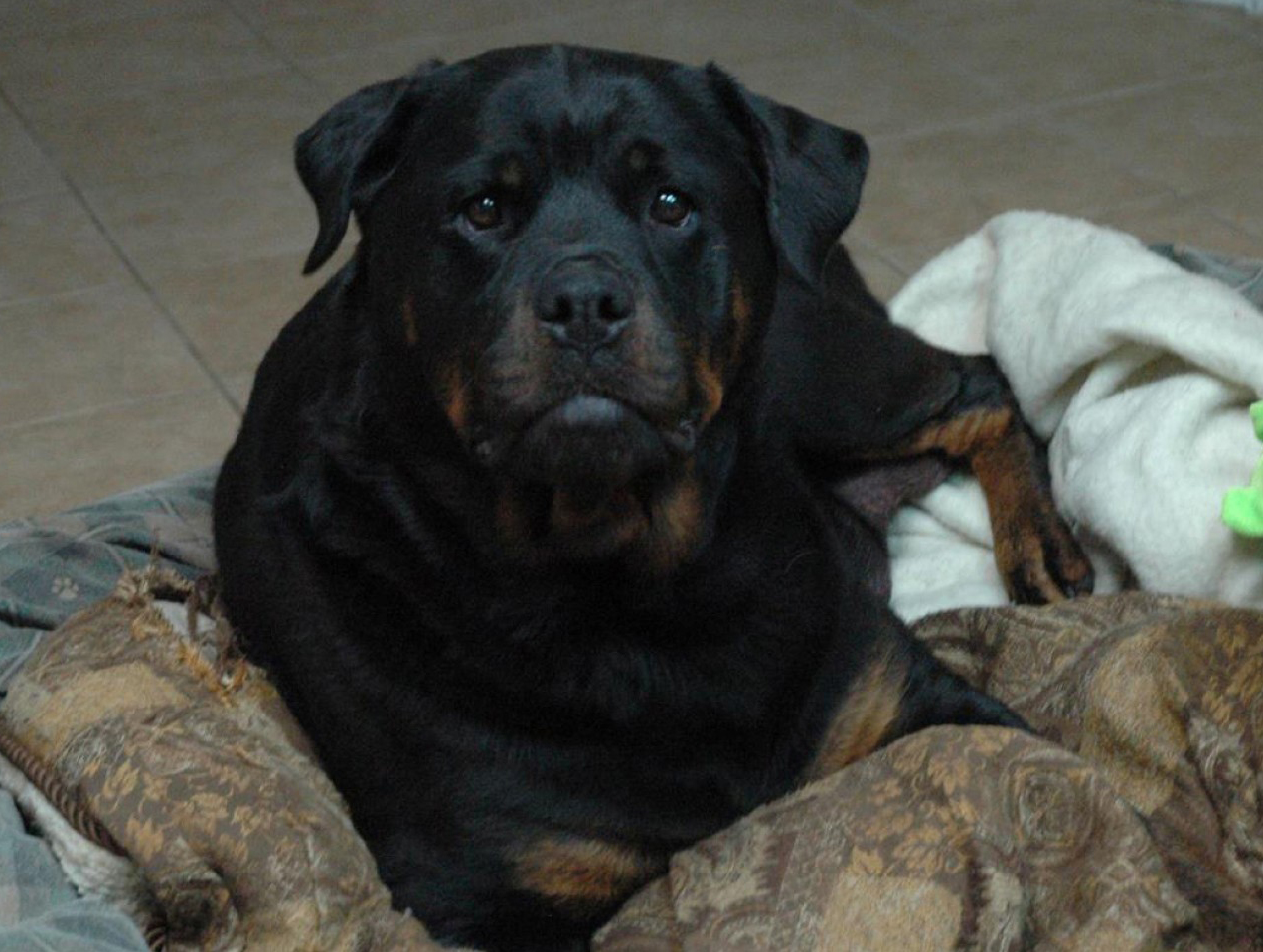 2010 Top Ten Rally Novice!
To see more of Toto, click here
2nd – Bred By Exhibitor Bitches – 2010 ARC National Specialty
High Scoring Rottweiler In Rally Trial ~ Albany, OR April, 2010!
CERF RO-7087/2010 November – 2010 RO-CA41511/24F/C-VPI    RO-71293G24F-VPI
RO-EL7917F24-VPI    CHIC # 69544    D.O.B. October 21, 2008    DNA tested "Clear" for long coat gene
Bred and owned by Von Marc
V-1 Multi BIS/Multi BISS AOM Ch. Nighthawk's Born For Highwood, RN, CD
x
BOSS/AOM/Multi AKC/CKC HIT Am/UCI Int'l Ch. Von Marc's Happi Hooker, Am/Can/UKC CD, RAE, CGC
---
Ch. Von Marc's B-Bop Bella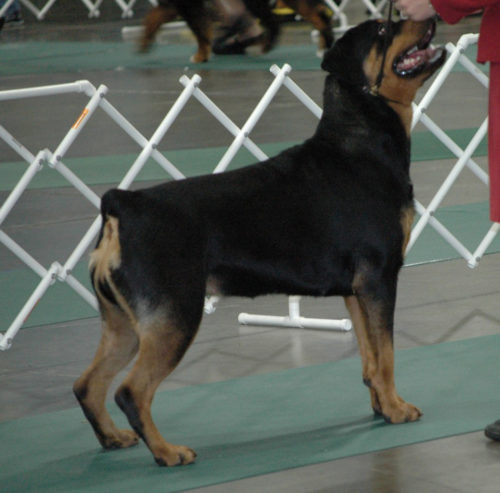 BIS/BISS/BOSS, Multi V-1/AOM, ARV Sieger, Am/Can Ch. Nighthawk's Quite The Man v Wyndhurst, BH, RE, BBT, TT, CGC, HIC
x
Multi BOSS, GCH. Von Marc's Quick Draw Eliza Jane, RN, CGC
Bred & owned by Von Marc

CHIC #106160     RO-DE864/24F-VPI     RO-CA6742/24F/C-VPI-ECHO     RO-EYE892/24F-VPI
RO-75038E24F-VPI     Right elbow Grade 1, Left elbow Grade 2     DDC-101569  Long Coat Gene Clear

---