Planned Breedings
"There is no psychiatrist in the world like a puppy licking your face….."
Ben Williams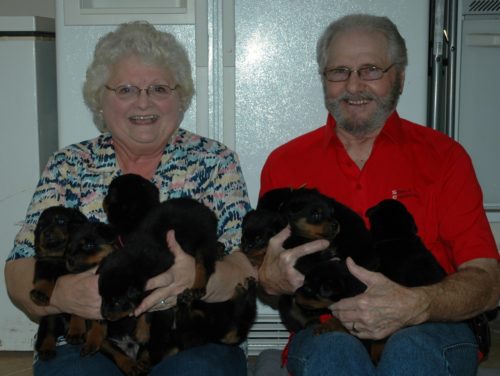 Harold and Sharon with (count them!) 11 puppies!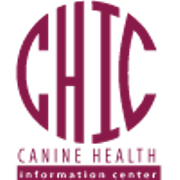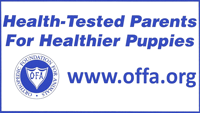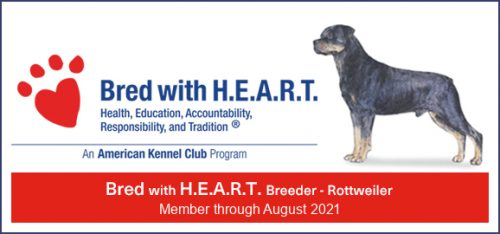 ---
These future planned breedings with Von Marc-bred bitches are
listed in chronological order – Some are with client-owned bitches

---
August 2020 Breeding


Hattie is pregnant!

GCH. Von Wertz's Hoochie Coochie Hattie Von Marc
CHIC 131514

Finished with Four Majors at 12 months of age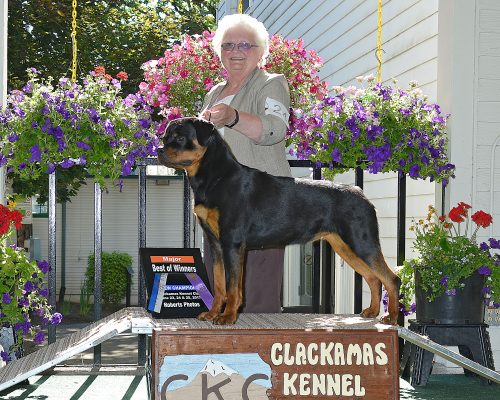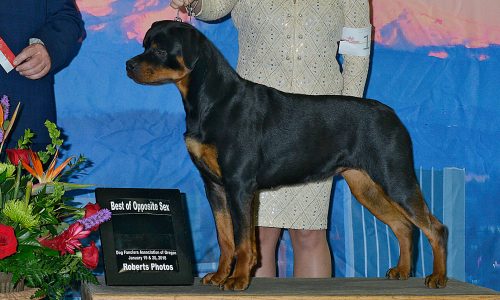 Multi BIS/Multi BISS/MULTI BOSS, Multi-Group Winning
GCHS Von Marc's Epic Ride v Birchcreek, RA, FDC, DJ, CA, CGC, TKI
CHIC 125955

Multi Group Wins ~ 2019 Top Ten ~ 2018 Top Ten ~ 2017 Top Twenty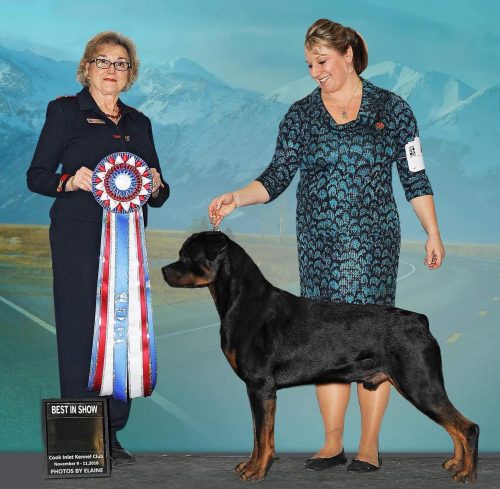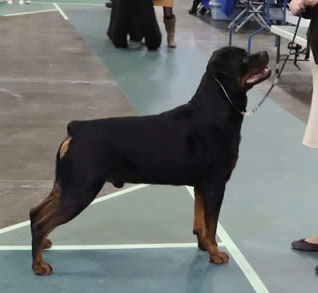 ---
September 2020 Breeding

Nyx is owned by Katie Rose Cochran – please contact her for information
email:  LibertyRotts@gmail.com     425.829.1806

GCHB Von Marc's I Knew You Were Trouble "Nyx"
CHIC 145803
Nyx finished with three 5-point majors in three days!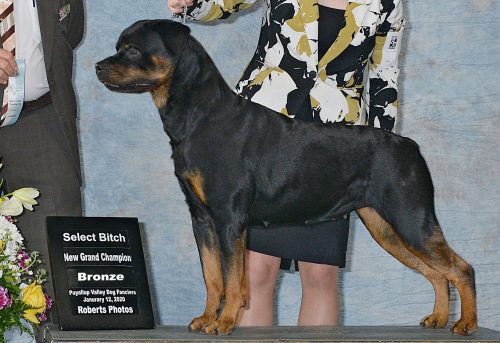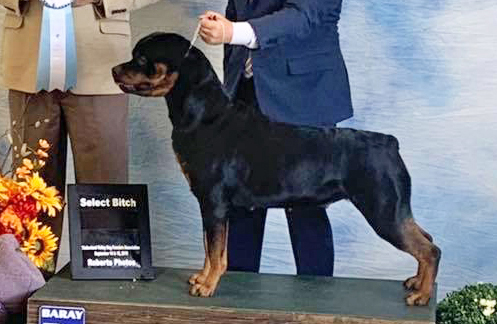 will be bred to:
Can. BISS, Can GCH Select, Am/Mex/PanAM/IberoAM/InterContinental/
FCI/LasAmericas y el Caribe AOM CH Erian's Oh The Places Youll Go
CHIC 133473
AOM – 2020 Westminster Dog Show – Multi BOB/Group Placements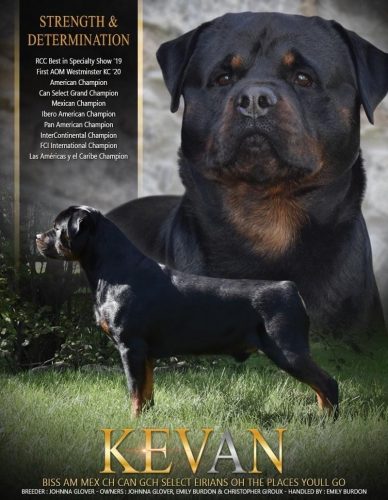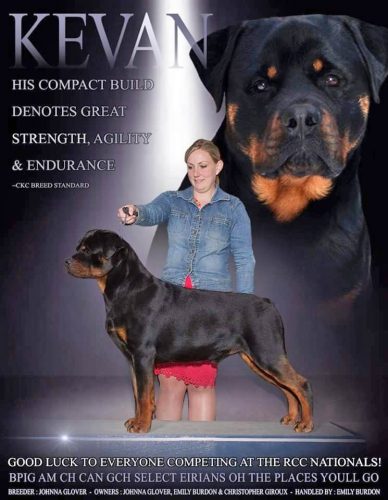 ---

December 2020 Breeding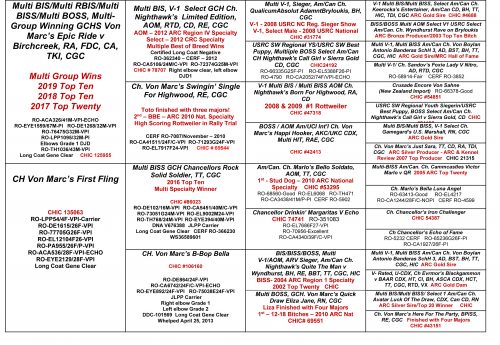 Ariana is owned by Kathie Vigouroux – please contact her for information
email: klvig28@outlook.com      509.336.5131

CH Von Marc's First Fling "Ariana"
CHIC 135063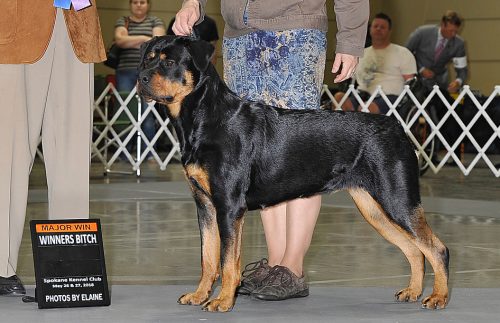 Will be bred to:
Multi BIS/Multi BISS/MULTI BOSS, Multi-Group Winning
GCHS Von Marc's Epic Ride v Birchcreek, RA, FDC, DJ, CA, CGC, TKI
CHIC 125955

Multi Group Wins ~ 2019 Top Ten ~ 2018 Top Ten ~ 2017 Top Twenty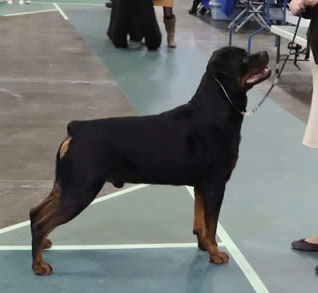 ---
March 2021 Planned Breeding

Contact Von Marc for info on this breeding

CH Von Marc's I Wa­­nna Be Loved By You, CGC, TKN "YoYo"
CHIC  145804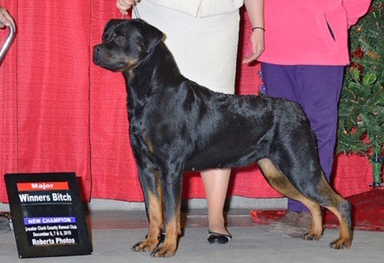 will be bred to:
BIS/Multi BISS GCHB Trilogy's Moment of Totality v Kindle,
CA, TKN, UNJ, CGC
CHIC 144018

---
August 2021 Planned Breeding


GCH. Von Wertz's Hoochie Coochie Hattie Von Marc
CHIC 131514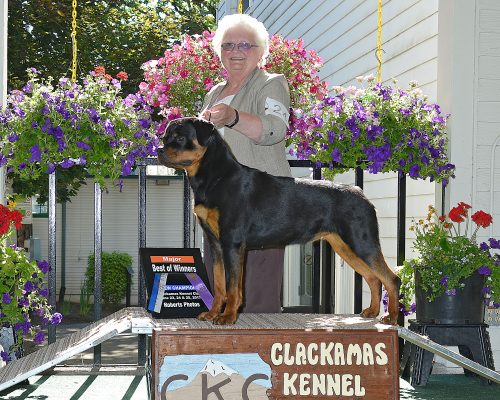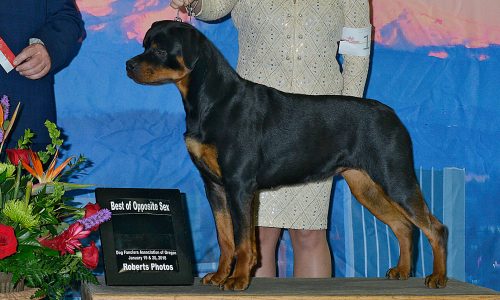 Will be bred to:
Multi BIS/Multi BISS ARC Select 1 V-1 GCHP2 Gamegard's I'll Have
Another v Braeside, RN, CGC, TKN, TT  "Indy"
CHIC 107755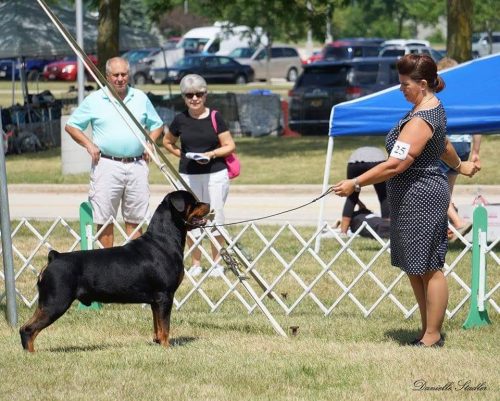 ---
If we can provide you with information, please feel free to email (vonmarcrotts@gmail.com),
call us at 208.660.0589 or visit us on our Facebook page (Sharon Marples)