Planned Breedings
"There is no psychiatrist in the world like a puppy licking your face….."
Ben Williams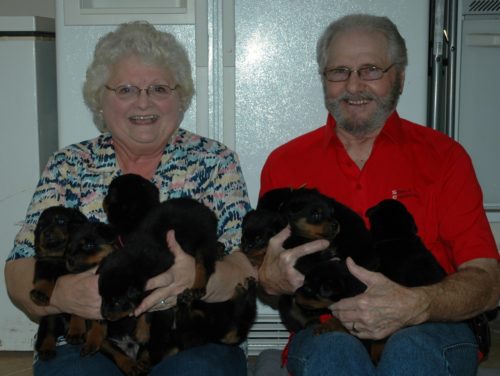 Harold and Sharon with (count them!) 11 puppies!
Exciting breedings being planned for 2019 ~ check back for details!
---
We are sorry to let you know that our October breeding of CH. Mystic's Regent Martia Proba v Poppy to Int'l V-1, BIS GP Sieger, BIS HCB, GCHB Gamegard's Man O War v Braeside, CD, RE, BN, CGC ("Doc") did not result in puppies.
---
Hattie whelps 4 girls / 1 boy on November 20th!
These puppies are spoken for.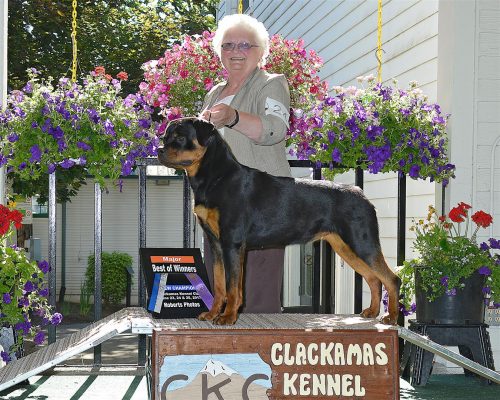 Click here for Information on this Litter

GCH Von Wertz's Hoochie Coochie Hattie Von Marc

Multi BIS/Multi BISS/GChP Big Beach's Rhumba Man
x
Ch. Von Marc's Bravo Brea von Wertz, RN, CW-SP, CW-SD
Whelped May 23, 2016 ~ Owned by Von Marc
RO-LPP55/5F-VPI – JLPP Clear     RO-77514E24F-VPI – Excellent
RO-ACA427/24F-VPI-ECHO     RO-EL11968F24-VPI     RO-PA951/26F/P-VPI
RO-EYE1548/24F-VPI     RO-DE1409/16F-VPI   CHIC #131514

and
V-1, Multi BIS/Multi BISS/Select Am/Can. Ch. Keerocka's Entertainer, Am/Can. CD, BH, RN, HIC, TDI, TT, HIT, CGC
ARC Gold Sire
RO-TH143/50M-PI     RO-EL3345M24-T     RO-60268E24M-T     RO-CA609/19M/C-T
CERF RO-3885     Chic #4688
See more of "Elvis" here:
http://www.keerockasentertainer.com/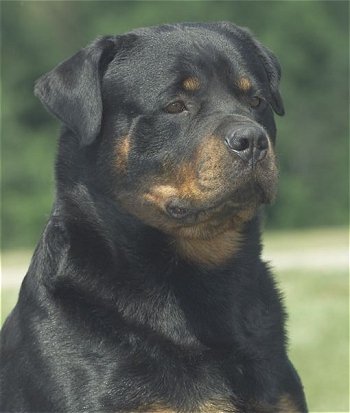 ---
Planned Breeding – June 2019
Ariana is owned by Kathie Vigouroux – contact her for information on this litter ~ 509.336.5131     klvig28@outlook.com   or on Facebook (Kathie Vigouroux)
Litter will be bred by Kathie Vigouroux and Sharon Marples

CH Von Marc's First Fling, BPISS ("Ariana")

CHIC #135063     RO-77705G26F-VPI     RO-EL12104F26-VPI     RO-PA955/26F-VPI
RO-ACA536/28F-VPI-ECHO      RO-EYE2129/28F-VPI     RO-DE1615/26F-VPI     RO-LPP54/4F-VPI-CAR
Long Coat Gene Clear
BIS RBIS Multi BISS/BOSS GCHP Chancellors Rock Solid Soldier, TT, CGC x CH. Von Marc's B-Bop Bella

Int. MBIS Ch/UKC MBIS Ch/Am BISS GCH Mount Olympus Legend of Asgard, CGC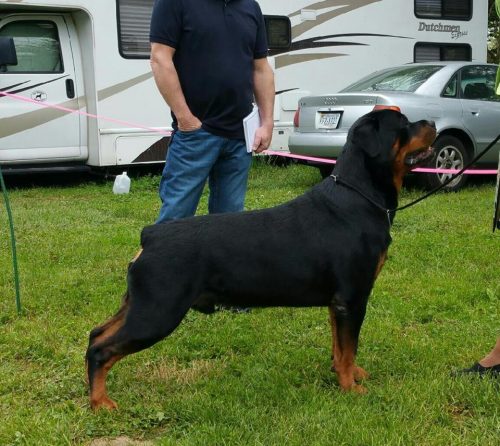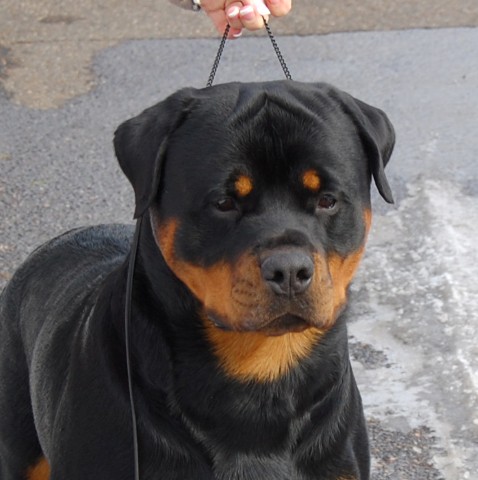 CHIC #90374     RP-LPP467/69M0PI –  Clear     RO-ACA114/65M-VPI – ECHO
RO-EYE555/86M-VPI      RO-EL9266M24-VPI     RO-73463E24M-VPI

---
If we can provide you with information, please feel free to email (vonmarcrotts@gmail.com), call us at 208.660.0589 or visit us on our Facebook page (Sharon Marples)