Planned Breedings
"There is no psychiatrist in the world like a puppy licking your face….."
Ben Williams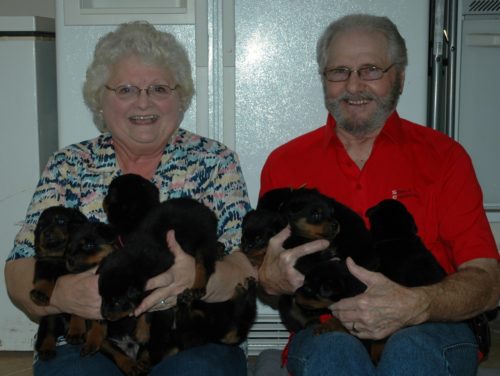 Harold and Sharon with (count them!) 11 puppies!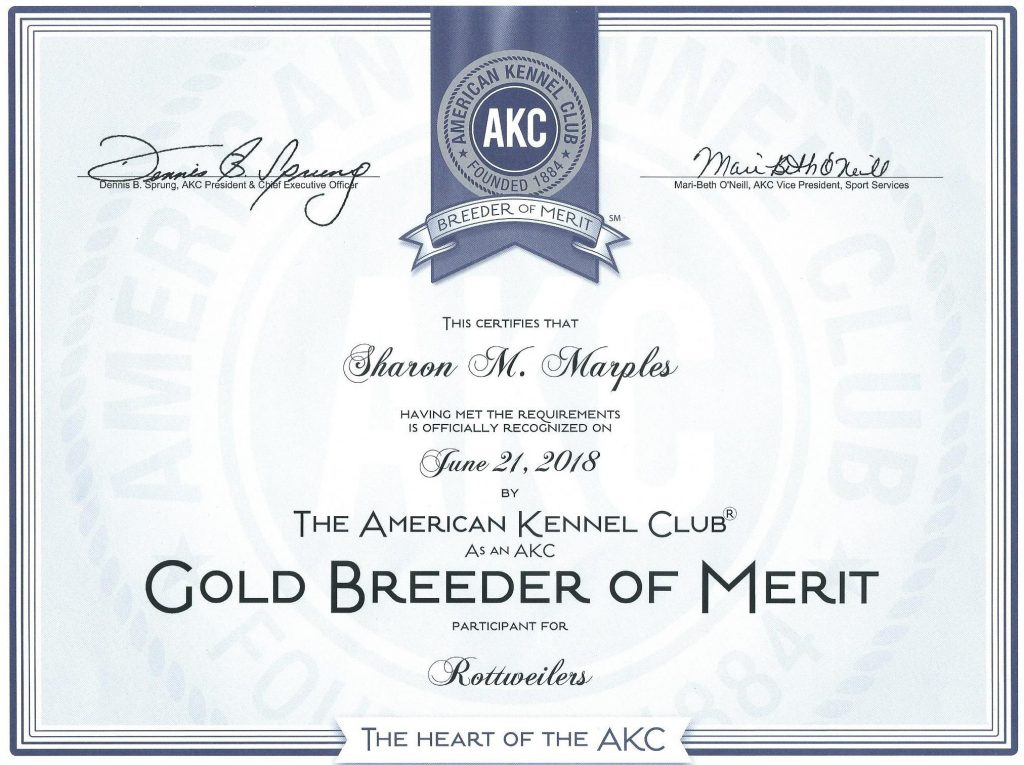 Von Marc's Show Potential Contract
Von Marc's Pet Companion Contract
---

---
We are sorry to report that Ariana did not get pregnant at her breeding
in June, she will be rebred on her next cycle late this fall. Information on
her upcoming litter is further down this page

---
Diamond has been bred! Ultrasound 3rd week in August!

CH Von Marc's Diamond In The Ruff Ruff! RA, CGC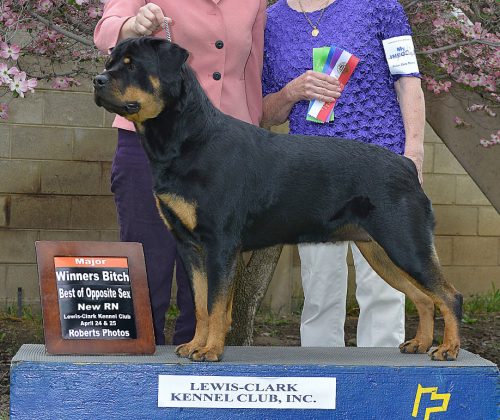 Was bred to:
GCHS Gamegard's Man O War V Braeside, CD, RE, BN, CGC
For more info on this litter, click here: Diamond-Doc
---
Planned Breeding, Late Fall of 2019

Ariana is owned by Kathie Vigouroux – Woodland Rottweilers
Contact Kathie or Von Marc for information on this litter
509.336.5131     klvig28@outlook.com  or on Facebook (Kathie Vigouroux)

CH Von Marc's First Fling, BPISS ("Ariana")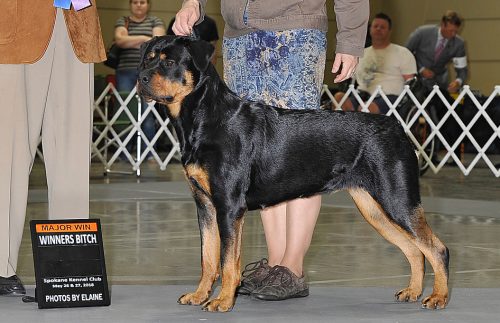 CHIC #135063     RO-77705G26F-VPI     RO-EL12104F26-VPI     RO-PA955/26F-VPI
RO-ACA536/28F-VPI-ECHO      RO-EYE2129/28F-VPI     RO-DE1615/26F-VPI     RO-LPP54/4F-VPI-CAR
Long Coat Gene Clear
BIS RBIS Multi BISS/BOSS GCHP Chancellors Rock Solid Soldier, TT, CGC  x  CH. Von Marc's B-Bop Bella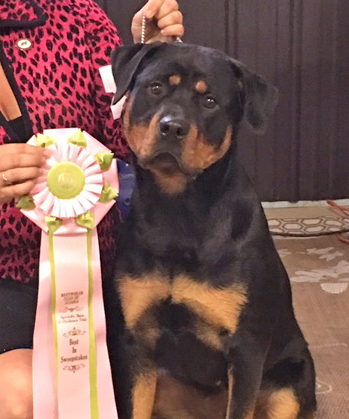 Will be bred to:
Int. MBIS Ch/UKC MBIS Ch/Am BISS GCH Mount Olympus Legend of Asgard, CGC
ARC #1 Producer 2017 & 2018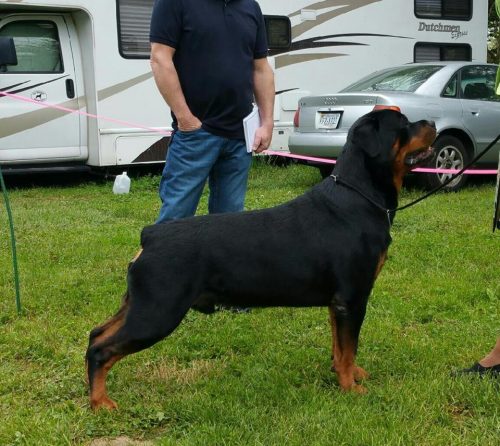 Thor pictured at 8 years of age above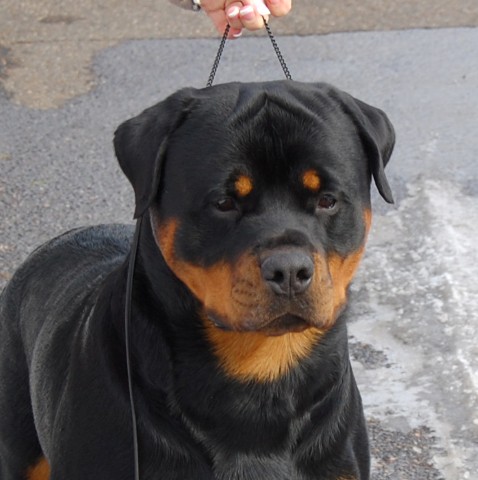 CHIC #90374     RP-LPP467/69M0PI –  Clear     RO-ACA114/65M-VPI – ECHO
RO-EYE555/86M-VPI      RO-EL9266M24-VPI     RO-73463E24M-VPI

If we can provide you with information, please feel free to email (vonmarcrotts@gmail.com), call us at 208.660.0589 or visit us on our Facebook page (Sharon Marples)